Selling Your Home?
Upsizing, Downsizing or Just Looking for a Change?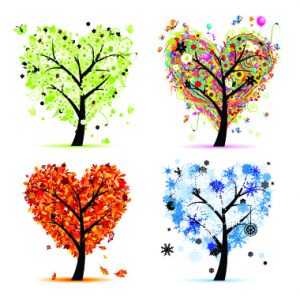 Seasons of life change, but our commitment to you and your family NEVER will…you can ALWAYS trust in our professional, caring and compassionate real estate services!
Whether it's time to consider a larger home, smaller home, a different home layout, or even if you're just looking for a change of scenery, we have the experience you can trust! We are absolutely ready to help you sell your current home and purchase a new one, so please contact us today!
There are LOTS of licensed real estate agents in the Charlotte metropolitan area of North Carolina, and in the upstate area of South Carolina, but they are not all equally educated and prepared to help you sell your current home and successfully purchase your next home. Our dedication and commitment to serving our clients, and serving the community at the same time, is what sets us apart! Please see our "Mission Statement" and "Testimonials" pages for more information.
Homes with Heart® Real Estate, Inc. is ready to help you sell your current home quickly and for the highest possible price! We can also help you find and purchase your next home at the same time. We're there for you EVERY step of the way! The following represents a list of of the typical services our home seller clients can expect to receive:
FREE, No-Obligation, In-Home Consultation:  Since NO two clients or homes are exactly the same, we tailor our sales strategy to YOUR specific home sale circumstances. We will first schedule an informal meeting to discuss your goals and objectives, and will explain the various types of agency in NC or SC (as appropriate). During this time we will also view the home, gather information, make suggestions, and answer your questions.
Loan Pre-Approval Assistance:  Many home sellers are not only selling, they are also planning to buy another home at the same time. One of the most important first-steps to buying a home, particularly in today's competitive market conditions, is to speak with a lender to get pre-approved for a loan. If you don't already have a lender in mind, we'll be happy to recommend experienced, reputable lenders to help you.
Preparation of a Comparative Market Analysis:  Once we've had a chance to view your home in-person, we'll analyze market activity  for other comparable homes over the last 12 months (homes sold, currently under contract, actively listed for sale, or withdrawn from the market). This information will be used to prepare a Comparative Market Analysis (CMA), to be discussed during the formal listing presentation.
FREE, No-Obligation, Formal Listing Presentation:  As a follow-up to the initial in-home consultation, we will schedule a formal listing presentation with you.  During this meeting, among other things, we'll: 1.) discuss comparable home sales activity; 2.)  present home pricing & staging recommendations, 3.) detail the customized, aggressive market plan we've prepared for you; and 4.) review the current, various required forms associated with selling your home.
Convenient Document Approvals:  Our goal is to make the home selling process as easy and stress-free as possible for EVERY client! Some clients prefer to review & sign documents electronically, while others prefer to meet in person to review and manually sign. Whichever method is preferable for you is fine with us!
Provide Market Snapshots:  We will prepare & send you periodic Market Snapshots (bi-weekly or monthly, whichever you prefer) detailing recent sales activity in your neighborhood/area, so you can stay informed regarding current market conditions.
Scheduling of Home Showings: We will discuss your preferences for scheduling of Buyer's Agent showings of your home to prospective buyers.
Prompt Follow-Up to Buyer Showings: We will contact the Buyer's Agent to request feedback from showings, and will pass this information on to you as quickly as possible.
Review & Discussion of Offer Documents:  Once we receive a written offer for your home, we will promptly forward the offer to you for review and consideration. We will then call you to discuss the various proposed terms, and will provide our thoughts and recommendations based upon our many years of industry experience.
Professional Negotiations:  We want you to sell your home for the highest possible price, and on the terms most favorable to your specific circumstances! We will work closely with you to evaluate the various terms of all offers received, and will communicate the agreed-upon response to the buyers, through their agent.
Step-By-Step, Post Contract Guidance:  We will provide & discuss a list of "Next Steps", in order to successfully guide you along every step of the process (buyer financing & appraisal updates, inspection scheduling & results, repair negotiations, closing preparation, etc.).
Home Inspections:  The vast majority of buyers will arrange to have various home inspections performed during the Due Diligence Period. As a result, the buyers will often request the sellers make some level of repairs, as recommended by the inspector(s). We will review & forward copies of all inspection reports received, along with the buyer's formal Due Diligence (Repair) Request (DDR), and will discuss the findings with you. Based upon our conversation, we will prepare a response to the buyer's DDR, and will negotiate repairs with the buyers, through their agent.
Closing Preparation & Attendance:  Typically, the home buyers are responsible for choosing the closing attorney to conduct the title search & purchase insurance, order a survey, prepare various documents, conduct the closing, etc. Oftentimes, the home sellers will simply go with the same attorney to prepare various documents on their behalf. Should you decide to hire your own attorney to review the various documents & represent your best interests, you are certainly welcome to do so. If you decide to do this, but don't have an attorney in mind, we'll be happy to recommend experienced, reputable attorneys to assist you. We'll review & discuss the settlement statement with you, and will attend the closing.
CONGRATULATIONS, You've Sold Your Home!:  Once the deed has been recorded and funds disbursed, your home sale will be final, and you will be ready to begin the next new chapter in your life!
LAST BUT NOT LEAST…THE CHARITABLE DONATION!

As mentioned in our Mission Statement, Homes with Heart® Real Estate, Inc. is committed to helping our clients AND the community, AT THE SAME TIME! We donate 10% of our commission from each sale* to the IRS-recognized 501(c)3 charity of our client's choice, in their name(s)!

*Unless disallowed in conjunction with distressed home sales (short sales, foreclosures, etc.)